En ocasiones los posts de Criaturas Salvajes vienen determinados por el momento temporal, cuando uno menos se lo espera algo llama la atención , algo despierta tu interés o algo demanda de forma rápida que sea atendido pese a que es complicado realizar un post sobre bandas nóveles , debuts , o recientes trabajos por la total ausencia de información, audios y/o aportaciones visuales; sin embargo hay momentos que te puede más el corazón que la cabeza siendo esta una de las ocasiones.
Así pues por mor de la emoción de encontrarme ante un enorme nuevo lp y banda cuyo estilo es el que más me fascina entre toda la caterva de géneros y estilos que pululan a lo largo y ancho de la historia del rock and roll , pues regreso al mundo de SPANISH BOMBS ( aunque debo antes recomendarles que visiten los posts con esta etiqueta ya que los que han colgado los maestros Laurent y Cesar en estos últimos días bien merecen un largo vistazo ) para dedicarselo a MARIA , frontwoman GLAM de la banda nacional , FURIES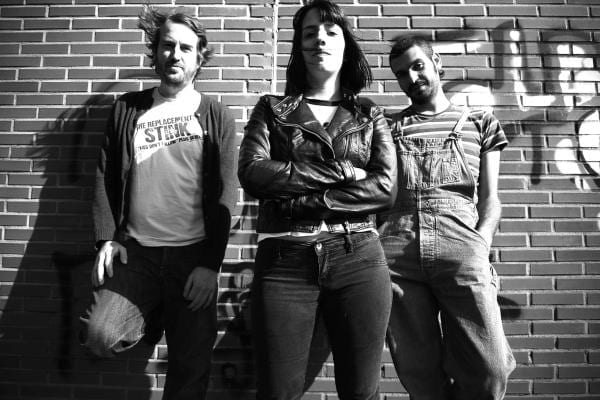 Puede que sea un pesado y un reiterativo pero a mi el glam rock me tiene atrapado. Todo lo que suene a esa machacona música setentera me trae por la calle de la amargura por lo que cuando llega a tus manos un lp con una criatura salvaje nacional que conlleva el recuerdo a la gran Suzi Quatro los demás sonidos , grupos , acordes y otros menesteres musicales carecen de sentido . Sólo hay sitio para el glam y en esta ocasión sólo hay un lugar en el reproductor que es ocupado en exclusiva por los sonidos machacones del rock and roll de los FURIES , cuyo primer lp homónimo acaba de ver la luz
Poco hay que decir de la banda Furies toda vez que su formación es del año 2014 cuando Maria ( voz y guitarra ) y Davide ( bajo ) deciden en Madrid poner en marcha el proyecto de un power trio basada en la sacrosanta trinidad de Sweet, Slade y Suzi Quatro . puro poderoso rock and roll ajeno a florituras pero de armas tomar. En el año 2015 con Victor a la batería publican su primer trabajo en forma de single en el sello italiano Teenadelic Records con dos formidables pildorazos de sonidos boots and glam  con WE'RE GONNA HAVE SOME FUN y una versión del hit de la Turner, NUTBUSH CITY LIMITS , y una portada con esos pantalones acampanados de cuadros escoceses que no engañaba a nadie.
[bandcamp width=100% height=120 album=2265632315 size=large bgcol=ffffff linkcol=0687f5 tracklist=false artwork=small]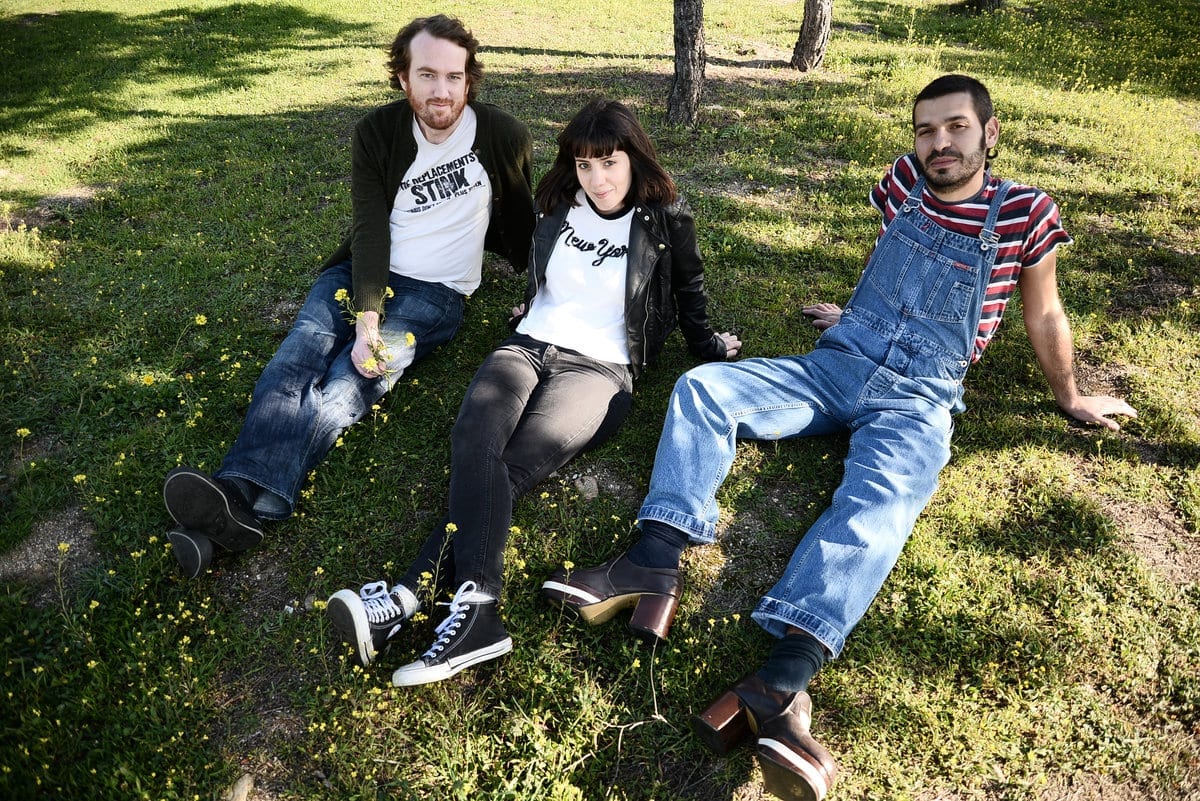 Cambio en la banda, Victor deja las baquetas y entra Christopher Bongers que había formado parte de la banda de ese Papa del PowerPop que es Paul Collins y con él la introducción de nuevos elementos de pub rock salidos de las cocinas de Chiswick Recods y Stiff Records que bien se dejan entrever en su actual primer disco long player que acaba de ser publicado. Si Srs y Sras el debut de la banda es todo un manifiesto de lo que debe ser un bendito disco de puñetero rock and roll: rabia, simpleza, riffs de guitarra asesinos y actitud . Claro que nuestra Criatura invitada tiene mucho que ver en todo ello: Uno, Dos , Tres Y Quatro, y es que la Suzi tiene que estar que bota y salta viendola en escena.
[bandcamp width=100% height=120 album=2866639128 size=large bgcol=ffffff linkcol=0687f5 tracklist=false artwork=small]
Y es que un disco no se puede abrir mejor con esos dos motorcycle songs a lo Suzi como son TELL ME WHY o DYNAMITE, para continuar con la versión incendiaria del GET OUT OF DENVER basada en el estilo Eddie and The Hot Rods. No se olvidan del potencial asesino de los temas del single previo que incluyen en sus dos caras , ni del glam a lo Sweet en ALL I DO IS WRONG, ni de los Status Quo en ese BREAK OUT; ni de los rabiosos sonidos de pantalones acampanados en CAN YOU HEAR ME o WILL YOU JOIN US o LUCK IS WITH ME cuyos compañeros de giras Giuda tendrían a bien incluir en su repertorio . Una gozada de lp que llenan de razones para convertir a Maria en la Reina del Glam rock nacional sin necesitar ningún tipo de pintura ni moda , sólo con un simple riff de guitarra.
BOLA EXTRA