Comienzo de los calores abrasadores en Criaturas Salvajes en éste segundo tramo de la semana, el verano ya está aquí y, aunque vamos a seguir supongo que todo el mes de julio, esto ya huele algo a vacaciones y a merecido descanso. Anunciando la subida de temperaturas, Bernardo de Andrés ya se anticipó con el ardiente y fresco garage punk de las italianas SMALLTOWN TIGERS para continuar estimulando los sentidos con el Merodeo Salvaje del miércoles inspirado por ADRIANA. Otra semana completita ji, ji…
Mi propuesta de viernes vuelve a tocar terrenos ciertamente poco inexplorados por quien suscribe, sobre todo en la última década, el indie rock y el rock alternativo no suelen ser habituales todos los días en mi dieta auditiva pero sí que suelo recurrir a ellos si encuentro algo que me llama la atención y tiene guitarras ruidosas de por medio y esto es exactamente lo que me ha pasado con los suizos… ¡¡¡WILLIBALD!!!…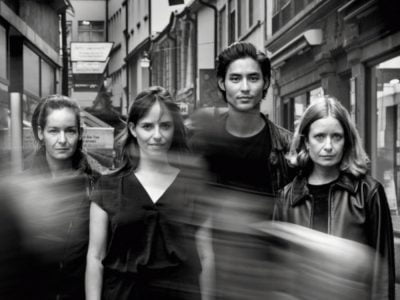 Va a ser este artículo/coronación relativamente corto debido a que el cuarteto proveniente de Berna se formó hace poco menos de tres años, en 2017, por las CxS's Debora Spiller (vocals, guitar), Naemi Zurbrügg (guitar, strings) y Christine Wyder (drums) junto con el 'Criaturo' Charles Grögli (bass, vocals). Sus parámetros estilísticos se enclavan decididamente en el Noise Rock y el Post Punk agitado en explosivo cocktail pues no sólo te van a venir a la cabeza nombres como la Velvet, Jesus & Mary Chain, Sonic Youth, Pixies o Placebo, también encontrarás cierto atisbo del dramatismo de todo unos Portishead, en concreto en parecido timbre vocal de Debora con Beth Gibbons, y P.J. Harvey.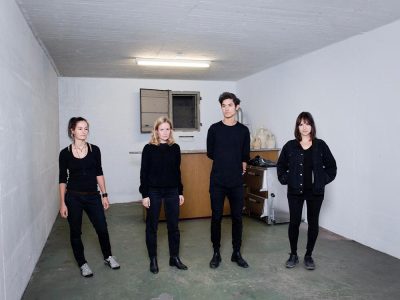 El mismo año de su formación y con el negro predominante tanto en su estética como en la oscuridad nostálgica de sus temas, lanzan su primer single, While We Feel Romantic on Rooftops (2017), comenzando su actividad de directo y su proceso de consolidación sonora y lírica. El trabajo va lento pero seguro, reportando buenos resultados e ideas y en 2019 lanzan un nuevo single, Andromeda (2019), que se va a convertir en el primer adelanto de su LP debut.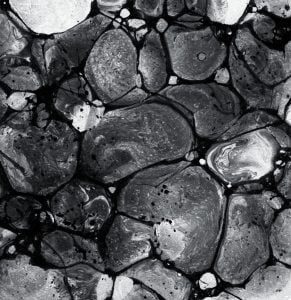 Y sí, por fin la banda está preparada para presentarse en condiciones en el mercado internacional con su Opera Prima titulada Le Roi Es Mort (2020). Publicado el pasado marzo, el debut de los suizos es un auténtico 'tour de force' emocional, lleno de visceralidad sónica pero rebosante también de sentimientos a flor de piel. Definitivamente es un disco de contrastes, con momentos más lánguidos/depresivos y, por qué no decirlo, siniestrillos (ese bajo predominante de Charles lo dice todo…) con momentos de rabioso noise y locura esquizoide que van a sorprender a más de uno. Como curiosidad, el album comienza y acaba con dos nombres femeninos; el tenso "Andromeda" y la calma tensa de "Laura". Por entremedias, los títulos de los temas llaman la atención porque están compuestos por frases largas (muy frecuentes en este estilo). "The Poet Knows How It Goes" y "The Numbing Warmth Of Your Mother's Womb" sacan a relucir la faceta más depre a la par que intelectualoide y reflexiva de la banda, mientras que el visceral y robótico "And You Don't Put Sugar in Your Tea" de vocales claramente inspirados en la Gibbons (Porthishead), el único tema cantado/chillado por Charles, "I Told You I'm Not Suited For You", y mi favorita "There's A War in My Veins" llena de músculo instrumental y rítmico se encargan de dinamizar el tracklist para no caer en una jodida depresión. Acabo con una composición muy Primus, "Will We Have Rainbows Day After Day", y que disfruto mucho por sus esquizoides disonancias y su timbre marcial.
Y hasta aquí hemos llegado, no os dejéis llevar por esos comienzos tristones en casi cada tema, ellos mismos catalogan sus composiciones como catárticas y Noise Rock en erupción por lo que aburriros no os váis a aburrir lo más mínimo. Dentro 'BOLA EXTRA'!!!…