Tarde y a destiempo… ¡Sign Of The Times!… Las CRIATURAS SALVAJES no paran, un servidor va 'a remolque' (…) y se nos acumula el material de todo tipo. Epoca de inabarcables lanzamientos criaturiles… ¡y de qué calidad oiga!. El pasado (y lejano ya) lunes mi amigo, compañero y cazatalentos implacable, Bernardo de Andrés, se hizo un viajecito a la pérfida Albión, en concreto a Manchester para traerse por primera vez a la CxS KIRA MAC, una verdadera locomotora de Blues Rock, Hard y Classic Rock. No os la perdáis porque esta mujer lo peta…
En mi caso personal, voy dando bandazos en estilos, del Grunge/Rock Alternativo de hace tres semanas a la ácida psicodelia y el Stoner colocado de hace dos… para pasar esta semana a algo mucho más 'in your face' y directo a la yugular. Presentamos y coronamos a la germana JULIA MELZER y sus malcarados punkis… ¡¡¡ERECTION!!!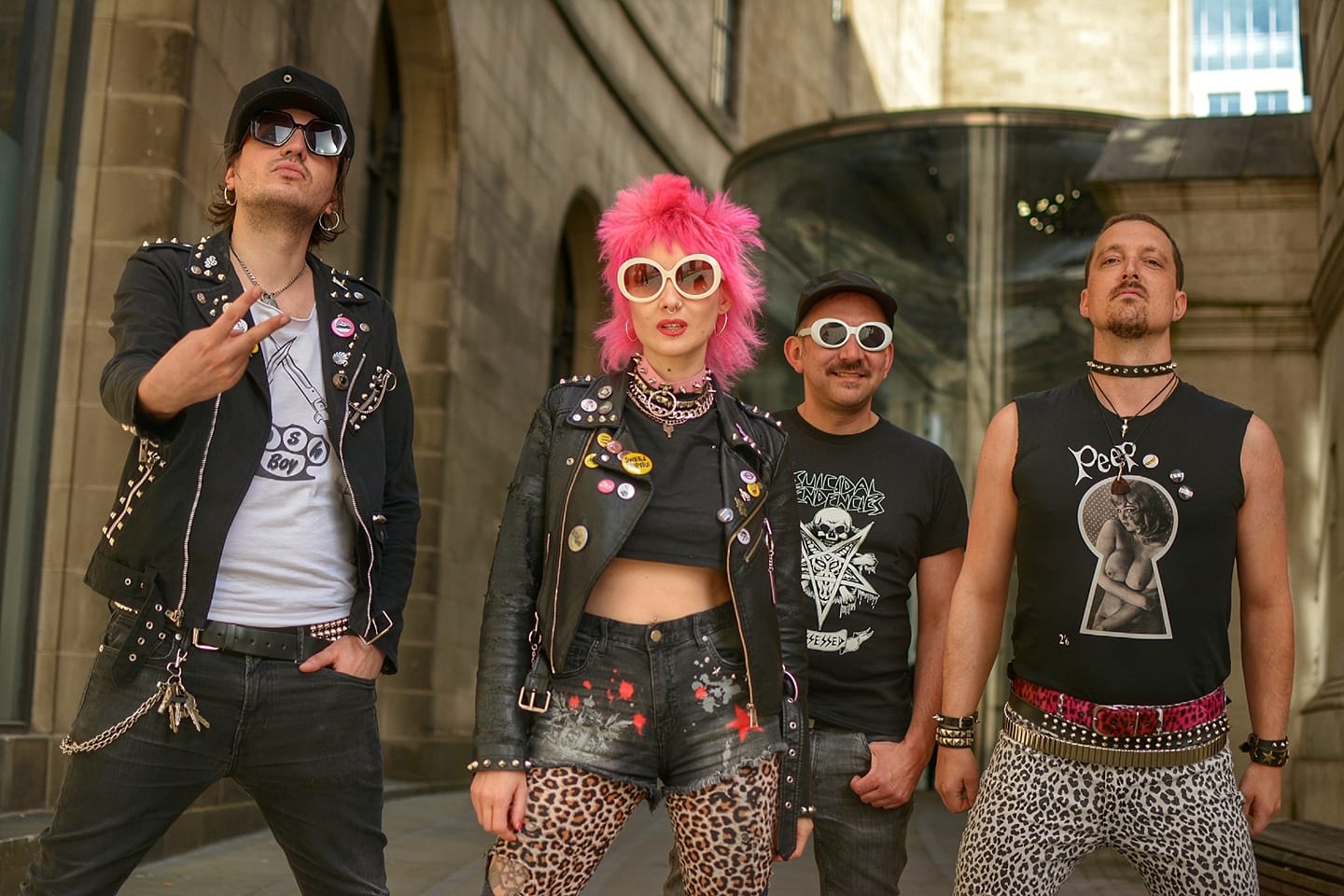 El peligroso y empoderado cuarteto alemás, Erection, se gesta en los callejones más peligrosos de la localidad de Regensburg (Ratisbona) en 2018. Ellos mismos se definen como una mezcla cerdo-sexual que atiende a un jugoso juego de cuatro 'P's', oséase PPPP, o lo que es lo mismo ¡¡¡'Pussy-Penis-Power-Punk'N'Roll'!!!. ¿Os queda clarito?. Los germanos comandados por la colorista y deliciosamente extravagante Julia no se andan con chiquitas y se enorgullecen de seguir la estela de bandas como Dead Boys, The Runaways, Ramones, Social Distortion, New York Dolls, etc,… así como referencias más actuales como The Baboon Show, los yankees Surfbort o los aussies Amyl & The Sniffers.
La banda destaca por su arte auténtico, directo y crudo que se refleja a la perfección en unas letras hirientes y de denuncia social, que dan sentido a unas canciones vibrantes que transitan entre el punk más bailable con algún momento powerpop y el street punk/death punk más acalorado e insurrecto. Pero, ¿qué tipo de personas se esconden detrás del Partido de las 4 'P's'?. Pues bien, ahí tenemos a su líder Julia 'The Punkqueen' a los vocales, 'Heinz' o Andi a los parches, Schtiefn, 'el dios sexual de la guitarra', y el caótico bajista, Tino 'with the BIG DINO'. Desde luego, lo que no le falta a la banda es humor y las referencias sexuales tan politicamente incorrectas (y censuradas) hoy en día…
Las primeras incursiones en un estudio datan de 2019 con "BA BA", un single que, curiosamente, será regrabado para el disco-novedad del que os hablaré hoy. Es en mayo de 2020 cuando editan su EP debut homónimo al nombre de la banda con cuatro trallazos peleones de los que yo destacaría el inicial "Fuck You" y sobre todo mi favorito "Mayor In A One Man Army" con un estribillo y melodía que se te quedan clavados a las primeras de cambio. Aquí arriba espero que estés corroborando lo apuntado…
Limitaciones pandémicas aparte, la banda no ceja en su empeño en dar conciertos cuando las salas se lo permiten, además de editar dos tremendos singles en 2021 ("You Hate Me"/"Stöp") para volver a centrarse en sus directos en exclusiva en 2022.
Año siguiente, año actual, tenemos la antesala de su LP debut con un recomendable "Rebel Music", divertida colaboración para sus paisanos Ska Punk, Alarmsignal, junto a The Offenders.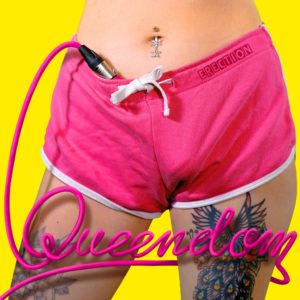 Y ahora sí, por fin tenemos entre oreja y oreja la Opera Prima de Erection titulada Queendom (2023). Un excelente álbum, muy alejado de la linealidad de tres acordes y fraseos planos de muchas bandas punk. La banda de Julia demuestra una madurez consolidada facturando canciones tan irreverentes como pegadizas como el chicle sin llegar a ser pop punk al uso, no sé, tienen esa suciedad old school y esa 'verdad' para nada impostadas como en muchas bandas del estilo. Julia dirige a la perfección con sus vocales, alocados y agresivos en trallazos como en los iniciales "Parking Garage" o "You Suffocate Me" y en los himnos que para mí suponen "Rich Bitch" y "Fake Punk", toda una oda versada en los punks de pose. Por contraste, también tenemos temas en donde la melodía le gana la partida a los guitarrazos y las crestas, acercamientos a Hole y The Distillers en los medios tiempos 'loosers' como "Queendom" o "Dead Girls" con un puntito muy chulo a Social Distortion, al igual que "Don't Piss On My Back". El cierre me vuelve loco, el festivo "Ba Ba" es un perfecto broche de oro que apesta a Cecilia Böstrom y sus Baboon Show y muy cerquita se queda de las mismas sensaciones el único tema en su lengua natal, "Nüchtern Oder Shüchtern", todo un himno que en sus descargas en directo debe ser toda una revolución y desatar la locura. En conclusión, un disco completísimo, rebosante de exultantes melodías punk con regustillo real y verdadero a la vieja escuela del '77 y eso, para quien suscribe, es más que suficiente.
Antes de la 'BOLA EXTRA' he de despedirme con una de las máximas del partido PPPP, osease 'ERECTION: This is sex, this is the future, this is rock'n'roll!'… y no les quitaré razón,